Welcome To Bowling On Brodway
RING IN THE NEW YEAR AT BOWLING ON BROADWAY
Dance in the New Year with us and our 80's & 90's retro dance party. This event will fill up fast so be sure to call for full details
CALL TODAY
SAVE THE DATES!
Check out our upcoming live entertainment line up. It's going to be a great month at Bowling On Broadway!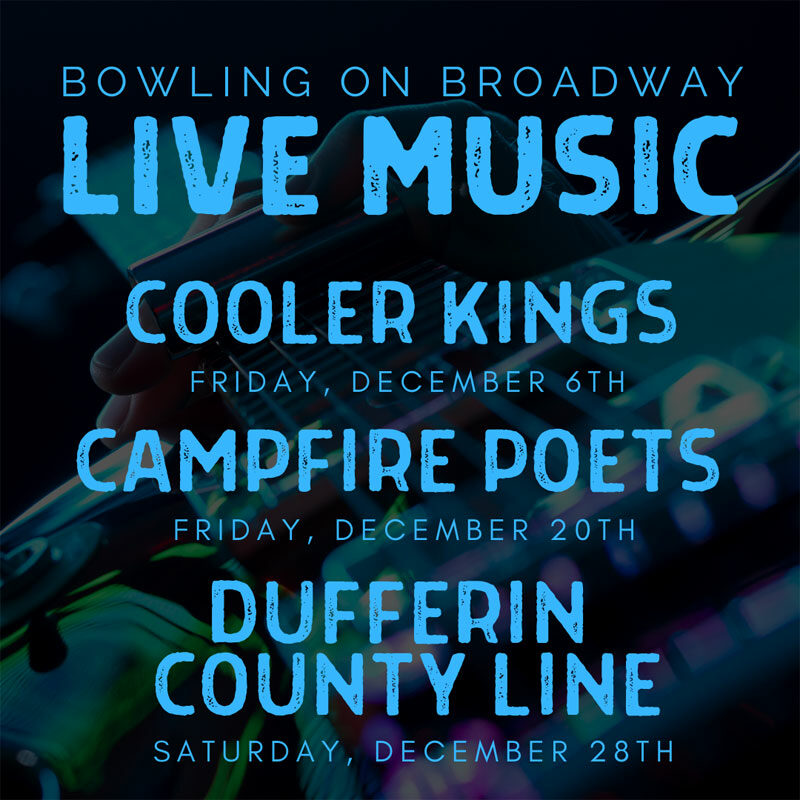 OUR HOURS
Monday to Wednesday 3pm to 9pm
Thursday 2pm to 9pm
Friday 12pm to 12am
Saturday 10am to 12pm
Sunday 10am to 8pm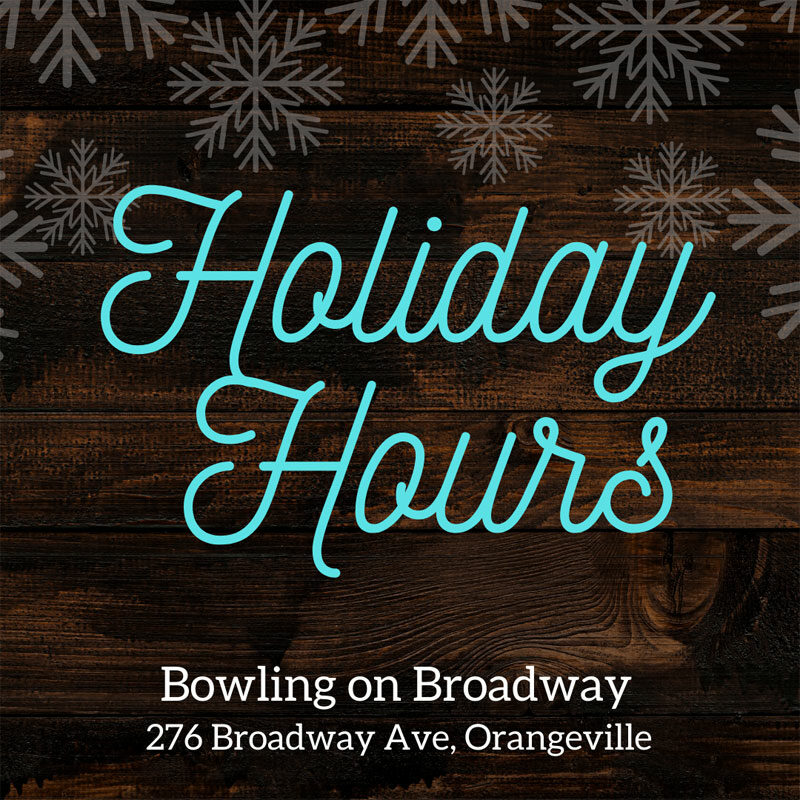 We Wish Everyone A Verry Happy Holidays.
Dec 23 12pm to 10pm
Dec 24 11am to 4pm
Dec 25 CLOSED
Dec 26 12pm to 10pm
Dec 27 11am to 12am
Dec 28 10am to 12am
Dec 29 10am to 8pm
Dec 30 12pm to 10pm
Dec 31 12pm to 12am
Jan 1 12pm to 4pm
Jan 2 11am to 10pm
Jan 3 11am to 12pm
Jan 4 10am to 12pm
Jan 5 10am to 8pm
CALL TODAY
Bowling
Definitely not your traditional bowling alley. Upscale 10 pin bowling is now available in Orangeville. Full parties or just out for the night contact us today for your next bowling adventure.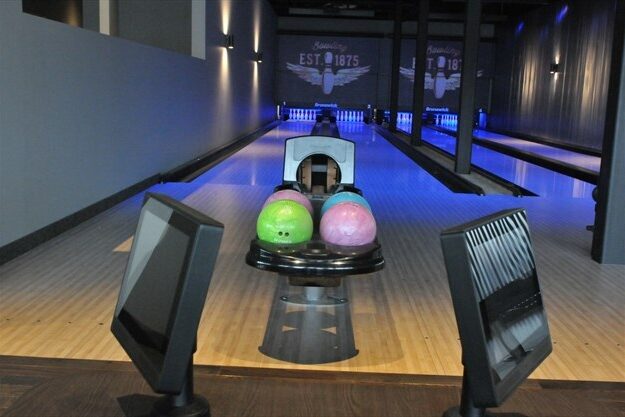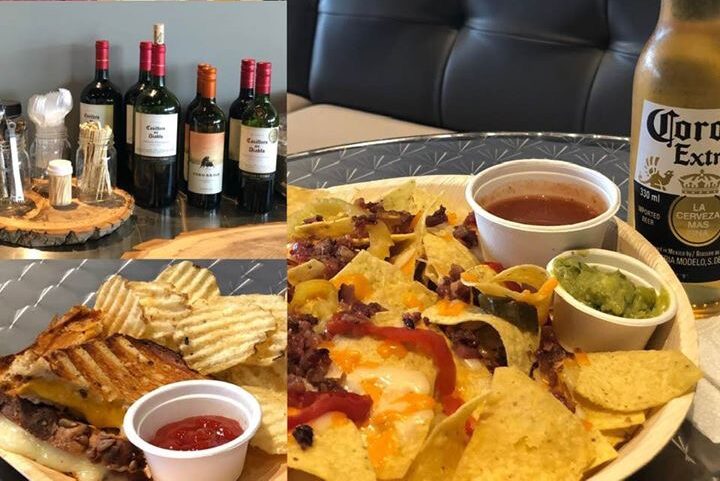 EAT & DRINK
Never bowl hungry! Enjoy something to eat while you bowl and wash it down with a cold beer, glass of wine or a refreshing cooler from our fully licensed bar
Live Music & Karaoke Nights
We are more than just bowling. With live music on the weekends and Karaoke thursdays get your live music fix in every week at Bowling On Brodway.